Glass: An Opportunity
visualization of wind
augmented reality
useful for

military
firefighting
wind farm optimization

needed help
Help Wanted
Look around and see the wind with Glass.
what to build
how to build
user interface
loading data
Brainstorming
demo / mvp
wind speed ¹
wind direction ¹
direction of observation
canned data ok
This is a whiteboard.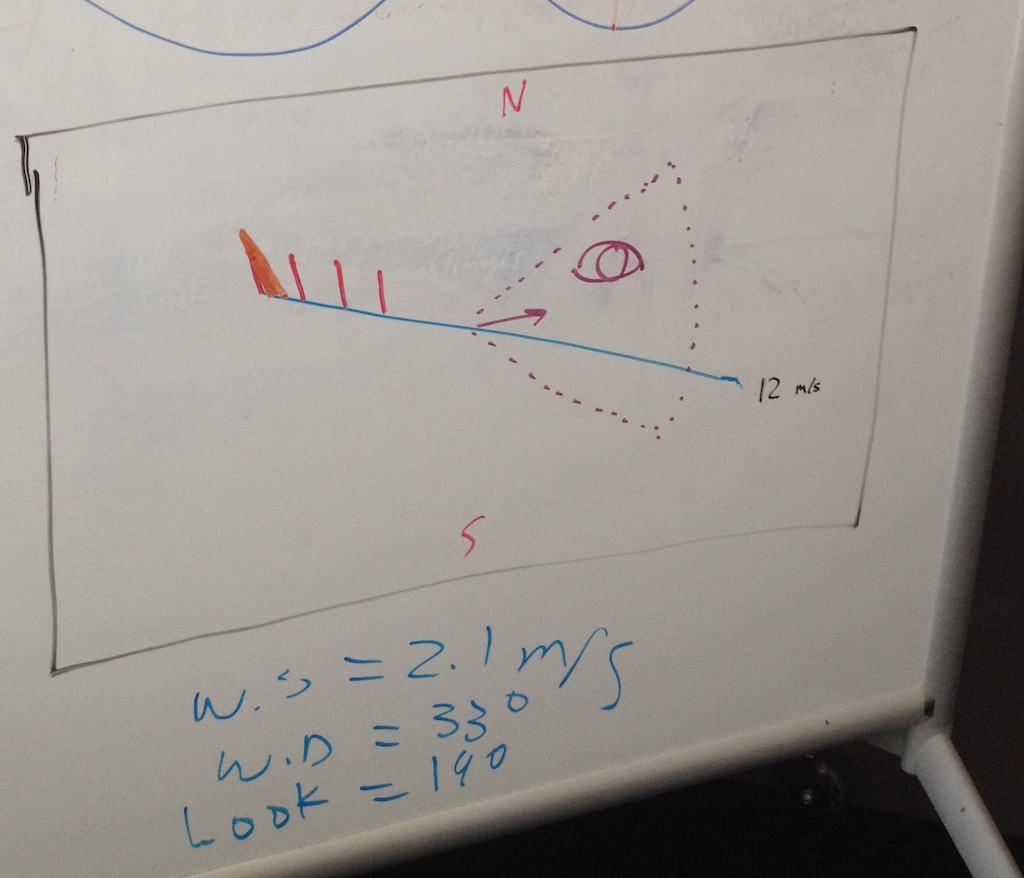 The outcome of our brainstorming session.
The Little Big Idea
Steve Jobs: Picasso had a saying –
"good artists copy; great artists steal" …
Wind Barbs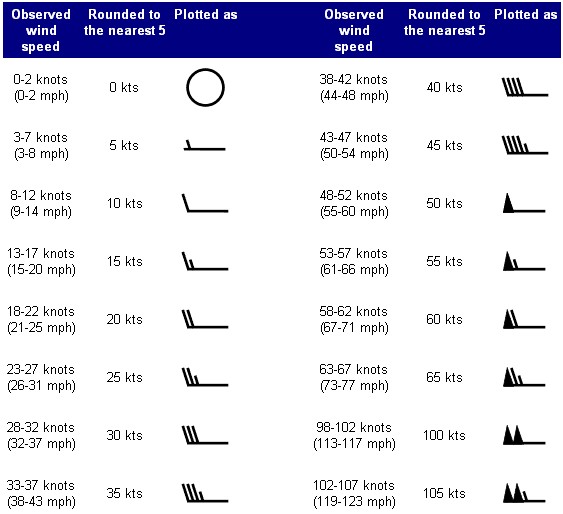 Magnitude and direction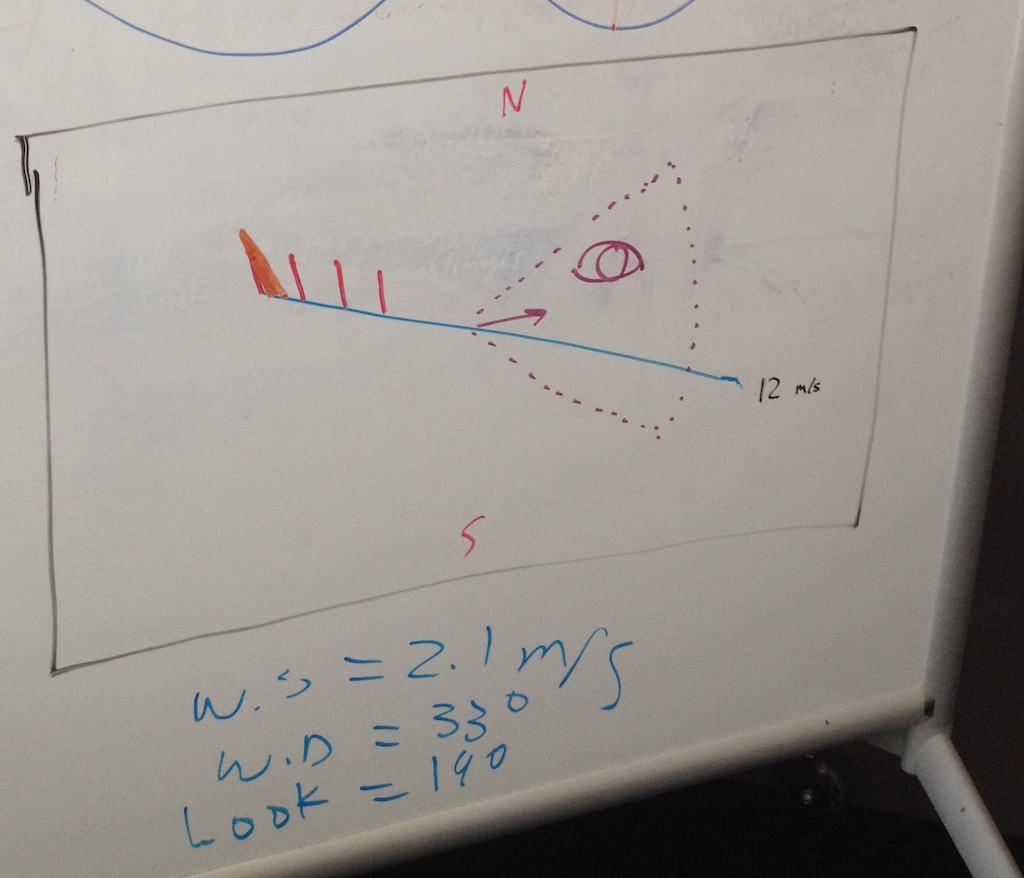 wind speed, wind direction, direction of observation
What's with ¹?
1 – wind being looked at ²
Given:

current GPS coordinate
heading (direction of observation)
azimuth (angle of observation)

When:

limit observation height to an imaginary ceiling

Then:

determine the GPS coordinate of observation
2 – preposition